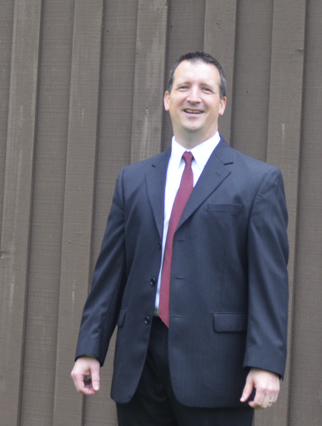 Pastor Paul Doletzky grew up in Wayne, Michigan. His father was a meat cutter and his mother was elementary school teacher.
In 6th grade he decided he wanted to become a Lutheran Pastor. For grades 9-12 he went away to one of synod's prep schools for pastors and teachers, Michigan Lutheran Seminary in Saginaw, Michigan. Following MLS, he attended Northwestern College in Watertown, Wisconsin, continuing studies focused on becoming a Pastor, especially language studies in the original languages of the Bible. Receiving a B.A. degree from Northwestern College, Pastor Doletzky then attended Wisconsin Lutheran Seminary for four years of focused study which included a vicar year (internship) in Appleton, Wisconsin. He graduated in May of 1995 receiving his Masters in Divinity.
Following graduation from WLS, Pastor Doletzky was assigned to Emanuel Lutheran Church in Wellington Twp , Minnesota. After six years he accepted a call to Bethany Lutheran Church in North Fort Myers, Florida. Pastor Doletzky served the members in North Fort Myers for over four years when he then accepted a call to Salem Lutheran Church in Escanaba, Michigan. He has been serving in Escanaba from 2005 to the present time.
Pastor married his dear wife, Carrie, in July 2002 and the Lord has blessed them with a son, Titus.
When he has the opportunity, Pastor Doletzky enjoys activities with his family, working outdoors, history, watching some sports, traveling, and keeping up with current events, and enjoying an occasional movie.
Pastor Doletzky truly loves his call to serve souls. He considers it a special privilege to serve God's people in every congregation he has served. He is always willing to sit down and talk to you about the Lord, His Word, and the wonderful things the He has done for you!